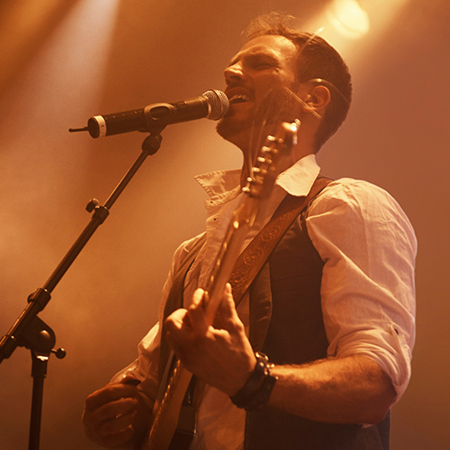 Your voice – our passion
We at TC Helicon believe that the voice is the most beautiful instrument in the world. All our products are designed to inspire and empower you, and to elevate your vocal performance to the highest levels.
We are completely dedicated to you, the singer
TC Helicon is the only pro audio equipment manufacturer that is 100% dedicated to the performance of singers. Based in Victoria, B.C., Canada, we are an incredibly passionate and experienced team of musicians and developers who spend every moment of our lives listening, talking, singing and otherwise interacting with those who share your passion for the singing voice.
We are a singer's first choice
When it comes to enhancing your voice in a live performance, TC-Helicon products are the singer's first choice. From the immediate and user-friendly Mic Mechanic and VoiceLive Play, to the superbly conceived VoiceLive Touch, we care about your voice. Plus, our MP 75 microphone provides total control over your vocal effects, ensuring every performance is your absolute best.